12 guests – 6 ensuite bedrooms 
Les atouts de cette propriété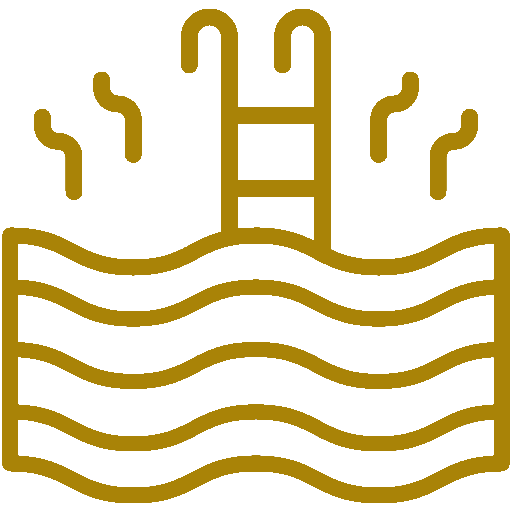 Heated pool all over the year
Elevator & disabled bedroom
Selection of Grands Crus & Grands Champagnes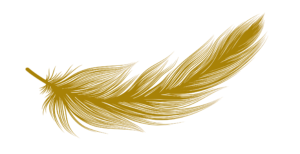 18th century village mansion, renovated to the highest standards of 5 star hotels, under the monkey of art and design. A paradise for lovers of modern comfort and tranquility. The rooms are spacious with safe, air conditioning, TV, mini-bar and private bathrooms. The chef's kitchen is a dream for gourmet cooks. So is the small lounge with a custom-made fireplace especially designed for grilling. The large living room with pool table, the heated outdoor swimming pool open all year round, the summer kitchen, the Jacuzzi with all options, or the dining room with giant screen are also among the many assets of the Maison Toscane… Located in a listed village in the Gers, this holiday home is a real haven of luxury and comfort and a real gem.
A sublime 600m2 building, the Maison Toscane is one of the most comfortable 5-star holiday homes in the Gers. Art, authenticity, design and the demand for comfort are all perfectly combined.
Situated in the centre of a remarkable village in the Gers, the Maison Toscane has a sublime courtyard, not overlooked, for the exclusive use of travellers who will enjoy the heated swimming pool all year round, the covered summer kitchen equipped with plancha and bbq, comfortable wrought iron sunbeds with footrests and tables, chairs and parasols for summer meals. There is also an outdoor Jacuzzi on the first floor terrace. The perfect place to enjoy a vintage champagne from the owners' cellar, watching the sun set over the ramparts to the sound of music distilled through the jacuzzi's wifi speakers.
The ground floor Bistro room with its new generation giant screen, serving as an indoor dining room, opens directly onto the pool. A tempered wine cellar is available for travellers who will find a choice of exceptional bottles available for sale (Côte-Rotie, Dom Pérignon champagnes, selected Côtes de Provence…) It is located right next to the fully equipped chef's kitchen with a 7-burner ©Smeg cooker, 2 fridges, 1 freezer, espresso machine, deep fryers, a ©Magimix food processor, 1 other double temperature wine cellar… The home chefs reserved for travellers also work miracles. All bon vivants will also appreciate the custom-made fireplace in the small lounge. Built in the style of an Argentinean asado, to cook inside all year round, grills in a vertical and horizontal position, with integrated worktops and electric spit.
The adjoining Grand Salon with its table and chairs purchased directly from the Hotel ©Carlton de Cannes, can accommodate dinners for groups of 6 and also allows for long conversations curled up in its sofas or unforgettable moments of laughter around the pool table.
The rooms are all equipped to the same standards as the 5-star hotels on the Côte d'Azur and are named in honour of 6 of the greatest actresses to have walked the steps of Cannes. Three of the rooms are on the first floor and accessible by lift and the other three are on the second floor. All rooms are equipped with soundproofed and padded doors, private bathroom and toilet, safe, mini-bar, TV, air conditioning, bathrobes, slippers, welcome products ©Gallimard, kettle tray with @Nespresso… You can be sure that a historic house with so many amenities is a very rare pearl in Gascony. Not to be missed under any circumstances.
 BEDROOMS

Air-conditionning
Safety-box in bedrooms
Mini-bar
Smart TV with stallite channels
Electric kettle & ©Nespresso coffee maker
Curtains & shutters
Onedisabled bedroom with elevator access

KID FRIENDLY

2 baby cots
Heated pool with alarm
2 high chairs
1 changing table
Access to laundry room with washing machine 16kg & dryer 8kg

KITCHEN & MEALS

Expresso coffee maker ©JURA ( grounded coffee)
Pre-stock in the kitchen ( oil, vinager, salt & pepper, clean sponge, washing liquid, tea towels, garbage bags… )
Range cooker ©SMEG 7 gaz hobs
3 ovens (2 electrical ovens + 1 pie oven)
Robot ©Magimix
Custom-made fireplace for indoor grilling with electric spit turner
2 wine cellars @Le Chai (1 temperate cellar 200cm high + 1 double temperature top cellar)
2 separate sinks
Dish-washer
2 large fridges
1  large freezer
Selection of Grands Crus & Grands Champagnes
Fully equipped kitchen (microwave, toaster, kettle, fondue and raclette machine, mini-creamer, juicer…)
Covered summer kitchen with sink, worktop, plancha ©Forge Adour 80 cm and wooden BBQ 70 cm

ENTERTAINMENT

Heated swimming pool open all year round, 11m x 5m with diamond-shaped pool (depth 1.50m to 2.20m), sun loungers and cushions
Outdoor Jacuzzi for 6 people, all options
DVD player with DVD collection
Pool table
Bridge table
Giant Smart TV screen with ©Netflix
Wifi access throughout the house
The cachet of the furniture purchased from some of the top 5 stars hotels in Cannes
6 spacious rooms with air conditioning and private bathroom for 12 guests
King or queen size beds depending on the bedroom
King or queen size beds depending on the bedroom
Bathroom welcome products by ©Galimard
Bathroom welcome products by ©Galimard
The Maison Toscane has so many assets that it remains a rare gem in Gascony. Not to be missed under any circumstances…
ISABELLE HUPPERT BEDROOM (1st floor- 2 guests)

35m2
King size bed 180cm
Private bathroom with bath & wc

CATHERINE DENEUVE BEDROOM (1st floor -2 guests)

60m2
King size bed 180 cm
Private bathroom with shower, central bath and separate toilet

SOPHIA LAUREN BEDROOM (1st  floor – 2 guests)

35m2
King size bed 180 cm
Disabled bedroom accessible by elevator
Private bathroom with walk-in shower and wc

ISABELLE ADJANI BEDROOM  (2d floor – 2 guests)

31m2
Queen size  bed 160 cm
Private bathroom with bath and toilet

 SUITE BRIGITTE BARDOT (2d floor – 2 guests)

70 m2
Queen size bed 160 cm
Private living-room with sofas
2 private bathrooms (shower, bath, separate toilet)

DELUXE BEDROOM BRIGITTE BARDOT (2d floor – 2 guests)

45m2
Queen size bed 160 cm
Private bathroom with walk-in shower, central bath and wc
La Maison Toscane is ideally situated between some of the most beautiful villages and towns in the Gers: Lectoure, Condom, La Romieu, Marsolan… The house itself is nestled in the heart of a small, peaceful, listed village where a few stone houses, a castle and a restaurant stand side by side. From the House, travellers enjoy going to the Jazz in Marciac festival or the Tempo Latino every summer. They discover some of the best restaurants, producers and inns in the region, when they are not wandering the roads of the Gers to discover the Coursiana Arboretum Garden of La Romieu or its collegiate church, the Abbey of Flaran or the Château de Lavardens.
For those who have the joy of discovering the Tuscan House with friends, the flight over Lectoure in a hot-air balloon or the Village des Brocs, in search of rare antiques, should not be missed. A place full of nostalgia and discovery.
The rates are degressive according to the length of the stay
Pool towels are provided
A half day of cleaning and one sheets change over is included par rental week
Final cleaning is included
Tourist taxes are not included in the price (1,45€/adult/night)
A deposit of 3000€ by credit card imprint is required at the time of booking
Pets are not accepted
Parties are not allowed

Check-in:

6pm

Check-out :

10am
Covid-19: This property offers deferral to 18 months or refund in case of cancellation
Payment of 50% at the time of booking
Balance 3 months before the stay
Check-out for direct owner prices
Check the price of your stay and the availability of your dates
MID SEASON
The rest of the year
Minimum stay 2 nights / Except July and August: 1 week minimum from Saturday to Saturday / Final cleaning mandatory: 450€ per stay
HIGH SEASON
From 15th of july to 18th of august
Minimum stay 1 week. From Saturday to Saturday / Final cleaning mandatory : 450€ per stay
From 8 200€ to 10 500€ / week
Property opened all year long / Degressive rates / Minimum stay : 2 nights. Except during july & august : one week minimum, from saturday to saturday/  Final cleaning included / Pool heating included.
Online booking facilities are currently being set up for this property.
Please contact us directly or via the contact form for any enquiries or bookings.
FOR FUTHER INFO BEFORE BOOKING
Please fill our contact form below
These other exclusive villas in SouthWest might also be of interest for you